North VS South
From Thatsaabguy:
One of my favorite webcomics is
XKCD
, a delightful mix of computer, gaming and observational insanity that never fails to leave me in stitches. Yeah, so some of the jokes are obscure and a bit tech-slanted...even more reason to love it so!
Here's one from a couple weeks back that not only contains a map, but a thought-provoking laugh as well: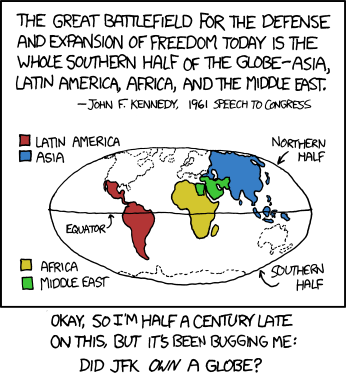 Check it out every few days at
XKCD
.
#675
Labels: globes, thatsaabguy